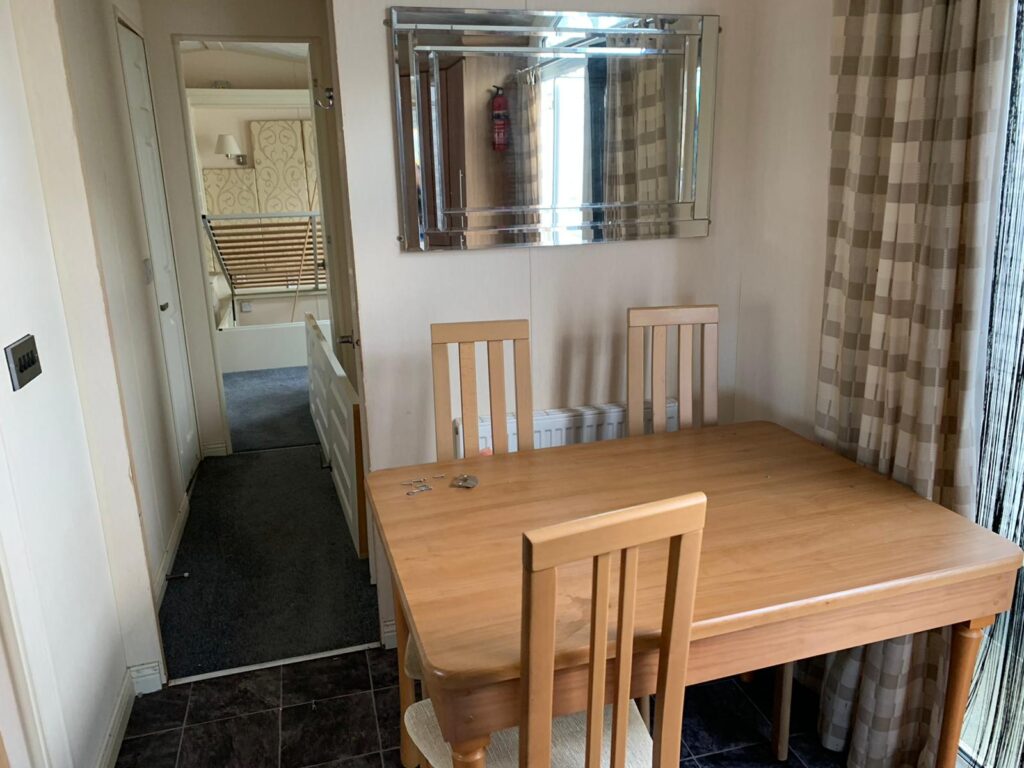 A great picture of the dining area allows us to see how much room there is in the caravan.
We can see from this photo that the furniture is free standing and there isn't a lot of space unless you push the table into the corner.
However, this table is a nice fit and we wouldn't need to replace it once it arrives.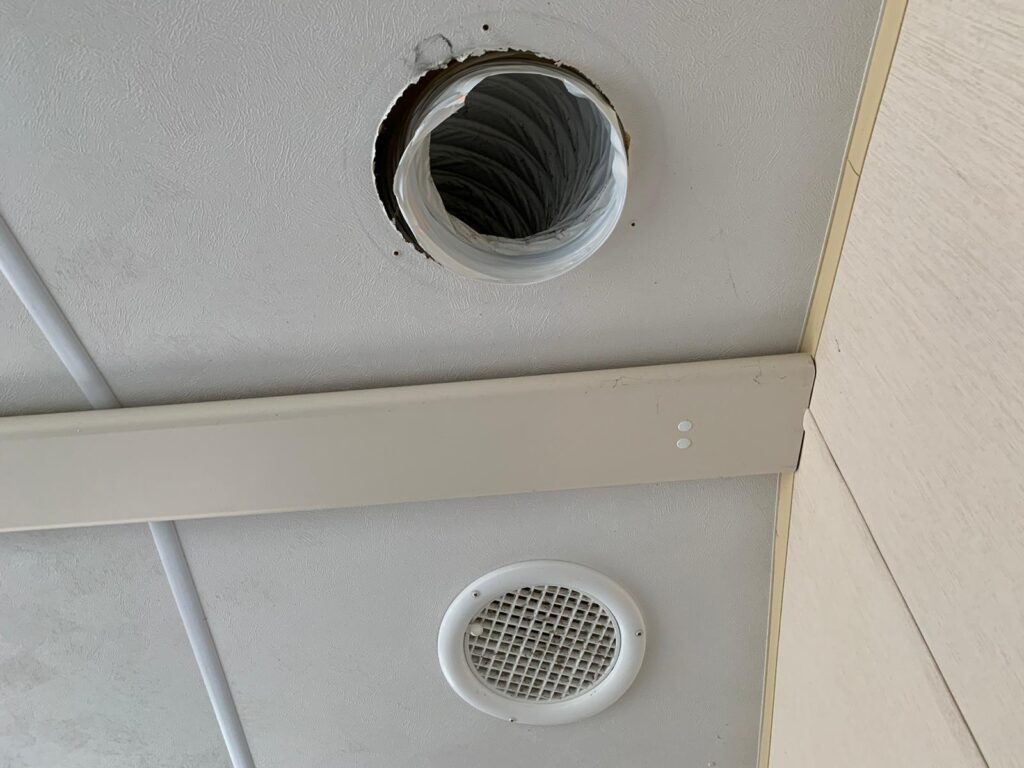 If there are any areas that have defects or have had alterations, please do not be frightened of sharing these pictures.
These are the pictures that allow us to determine which parts are needed and allows us to get them ordered before arrival of the caravan.
Ensuring a smoother process.